How to Take Your Clothes Off: A Guide to Nudism for the Interested Beginner
by Matthew McDermott
Maybe no one knows it yet—and maybe you're not sure yourself—but you're a nudist.

You feel good when you're not wearing anything.

It's not a sexual thing. It's a physical thing: you're more comfortable without clothes on. And maybe it's an emotional or spiritual thing too: you feel better, more at peace when you're not wearing anything.

If this is where you are, and you're wondering what to do about that, then this book is for you. It's a guide to getting into nudism for anyone who is curious about how to go about it.

The whole nudist experience is demystified here. You'll learn about all aspects of the nudist lifestyle, including:

– How and why others practice nudism
– Finding opportunities to be nude
– Tips for attending nudist resorts and beaches
– Finding nudist groups in your area
– Making nudism a part of your otherwise clothed life

If you've ever been curious about nudism, or even just been compelled by the feeling of being totally free of clothes, this book is your best starting point. Read it today, and find your own way into this wonderful, healthy, and wholesome lifestyle.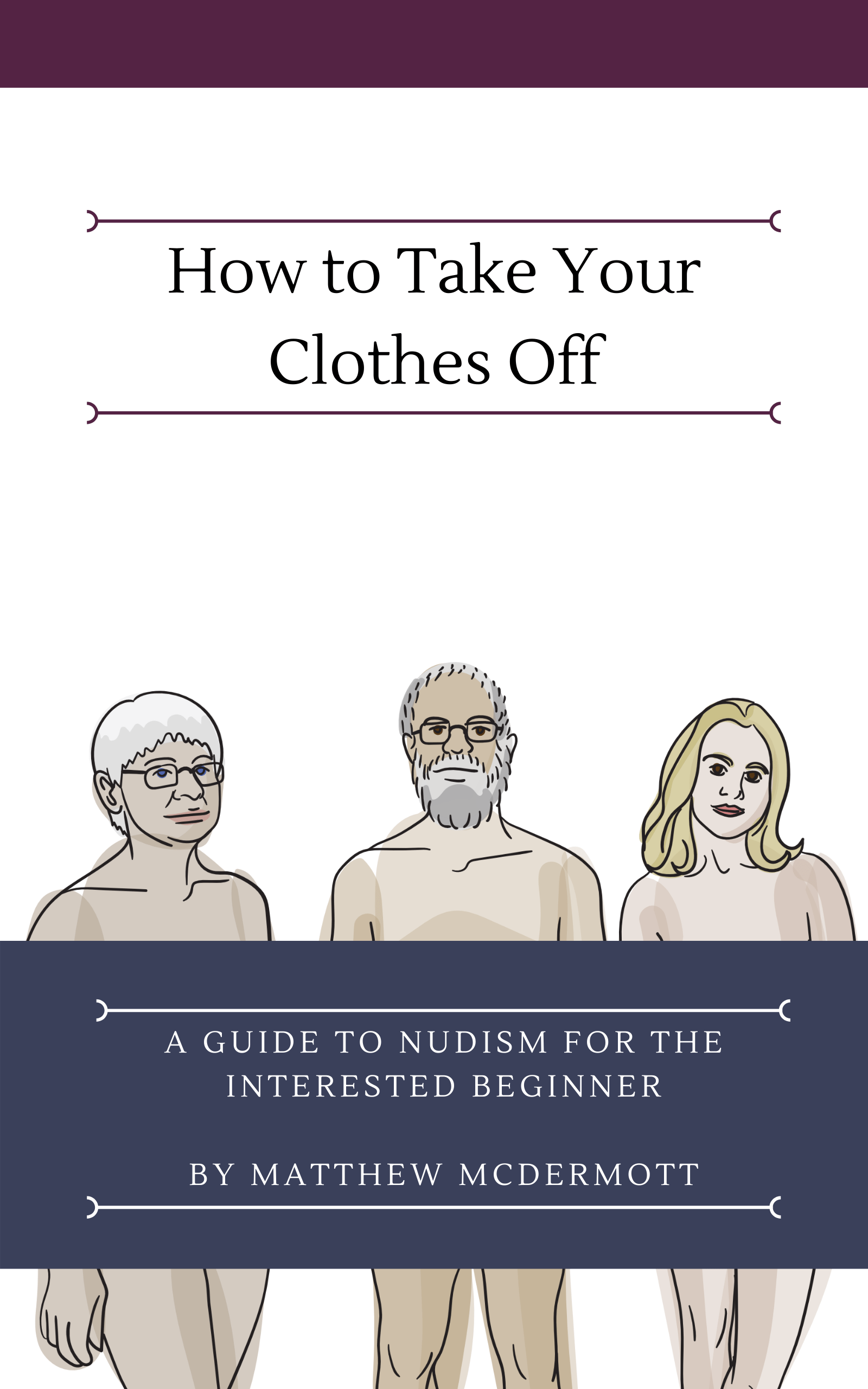 Now Also Available in Print Format
Reviews
Very Helpful
This is a must-read for anyone who is hesitant about getting into social nudity. Matthew covers all the usual questions and offers great step-wise advice for those who are new to the concept. Quick and to the point, I'll definitely recommend this to anyone who is interested but hasn't taken the plunge. Thank you Matthew!
Useful advice for a nudist wannabe
This is a well written, comprehensive guide for anyone who is curious about nudism. If you ever wondered about what it's like to get involved in this very enjoyable lifestyle, you've come to the right place to find out.
This book is a good start for new nudists and those interested in nudism
A very basic and concise guide for new nudists and those who are curious. Links to national organizations and answers to major questions are covered. Though brief, this book is a good start for new nudists and those interested in nudism.