Ian Hayes plays Axel, one of the siblings from the naturist family in Disrobed. He is an actor and musician from Massachusetts, and wrote and performed the music for the show in addition to playing a memorable role as the first character to appear nude on-screen. Ian was eager to discuss his perspective as part of the cast of the play.
What made you want to be a part of this play? Was it daunting to play the part of a nudist on screen?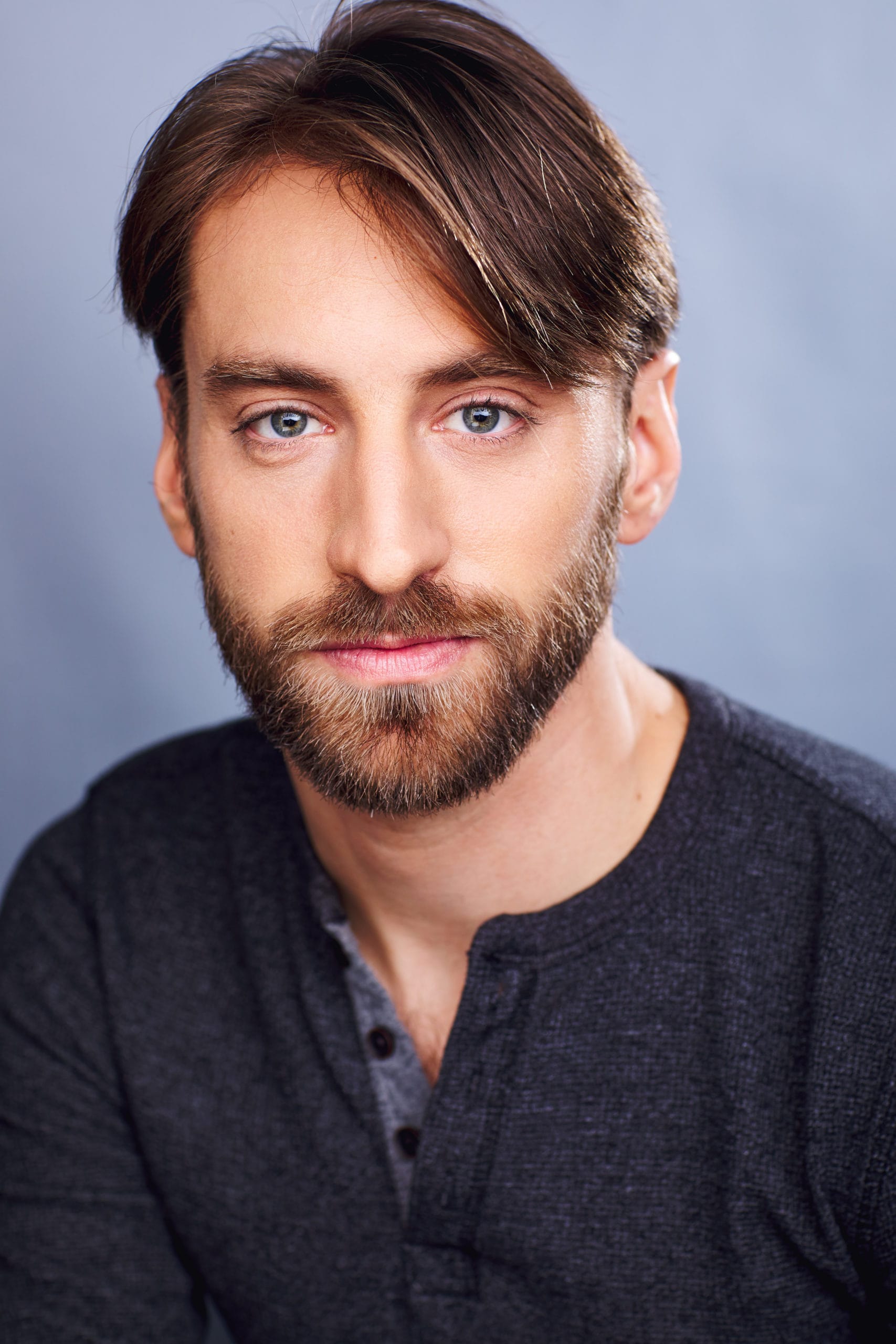 Two things truly attracted me to Disrobed. One was that it was a story that brought light to the absurdity that nakedness and sexuality are synonymous with each other. It was exciting to possibly be a part of the conversation by being in a show that is explicitly nude and consciously not sexual in any way.
The second reason was that there was potential for me to write, produce, and record an original song. I have been a musician and songwriter since the early 2000s and am always eager to create music in collaboration with others. It wasn't daunting for me to be naked on screen, especially since Troy and the whole production team were 100% transparent and sensitive to everyone's comfort level from the original casting notice to even these interviews we are undergoing now. Troy, Bella, and Steven created a sincerely safe space for us to step into these characters confidently and with great ease.
What is your previous experience with public or social nudity, whether on stage or in your personal life?
In my family and friend circle, I am notorious for having my shirt off as often as possible. My roommate calls me "Nakie Boi", because I am always naked (or just in underwear) at home. Publicly though, besides a few times getting naked in exercises whilst training at the Maggie Flanigan Studio here in NY, I had no experience until this past August.
...the core message of this story is that when you reveal your true self, the risk is great, but the reward is always greater.
I was in Florida with my partner and had just been cast in this production, so as a part of my research I sought the nearest nude beach to us and we ended up going to one on Cape Canaveral. We had an incredible experience. The freedom and equality we felt was thrilling, and there's nothing better than to swim naked in the sun! I can't wait to do it again.
Do you feel that this experience has changed your attitude towards nudity?

It hasn't changed it much other than further reinforce my love for being naked. It is a positive experience I can draw from as support in future conversations I may have about the subject of naturism.
What do you hope audience members will take away from this play? What message, if any, do you take from it?
I certainly hope that the audience walks away allowing themselves more nakie-time in their day-to-day lives outside of the shower and sex. That being said, my true hope is that the audience walks away asking themselves how they hide their true selves in their personal lives. Whether it has to do with their point of view on naturism and public nudity or not, the core message of this story is that when you reveal your true self, the risk is great, but the reward is always greater. We are all freaks in our own way, and owning your inner freak and showing it to the world is one of the most liberating experiences a human can have.
Disrobed: the Virtual Event will stream for three shows only, on January 15, 16, and 17. The performance will stream live, and disappears immediately thereafter. For information, and to purchase tickets, see https://www.hollywoodfringe.org/projects/6996.